Welcome to the website with my books on the great app framework Ionic!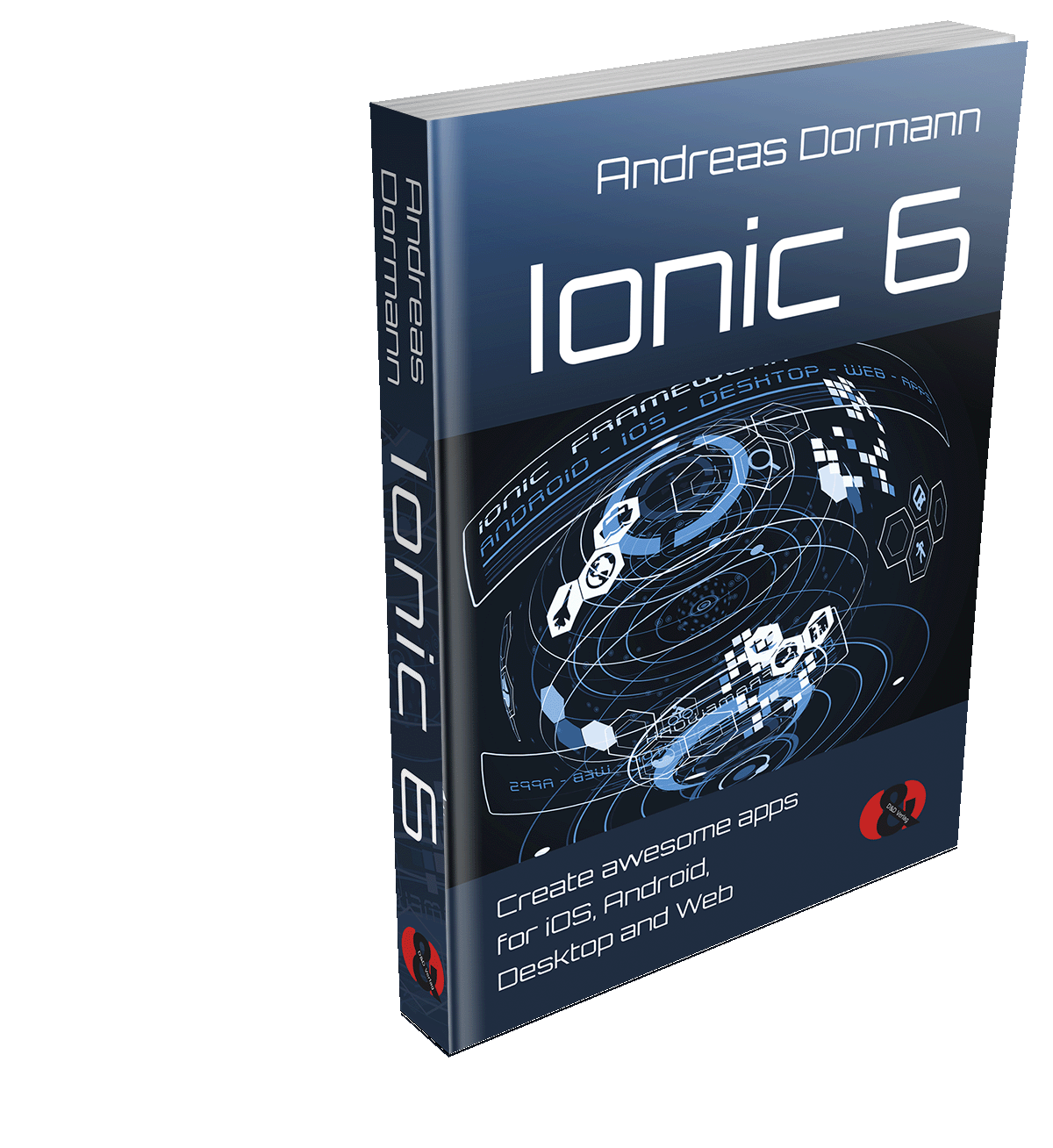 Today I'm happy to present you the BRAND NEW

Ionic 6
Create awesome apps for iOS, Android, Desktop and Web
PRE-ORDER TODAY AT A MUCH LOWER PRICE!
Readers' votes:
>>Brilliant!<<
>The most complete book about Ionic.<< 
>>Great step-by-step instructions and explanations!<<
>>Esta muy buena la app!<<
---
---
---
Predecessor's Press Reviews:
>>The author manages to quickly familiarize experienced JavaScript and Angular developers with the finenesses of the framework.<<
(c't)
BookAuthority rated Ionic 5 as the best of 12 new Ionic eBooks in 2020!
Available in all Amazon shops worldwide:
CA: https://www.amazon.ca/dp/3945102545 DE: https://www.amazon.de/dp/3945102545 ES: https://www.amazon.es/dp/3945102545
FR: https://www.amazon.fr/dp/3945102545 IT: https://www.amazon.it/dp/3945102545 JP: https://www.amazon.co.jp/dp/3945102545
UK: https://www.amazon.co.uk/dp/3945102545 US: https://www.amazon.com/dp/3945102545