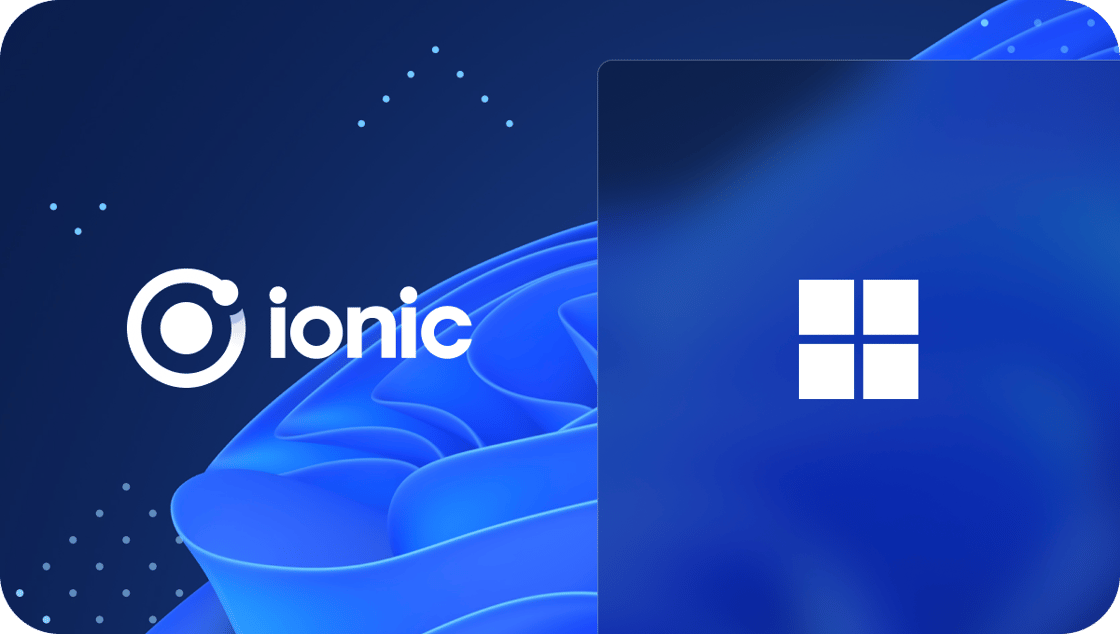 The Ionic team announces Ionic Windows. 
With their new Ionic Windows solution, you can deploy truly cross-platform apps across mobile, web, and desktop — with one codebase and full native access on each platform. 
Ionic Windows features:
A native Windows platform with integration into modern Windows APIs and features like those available on Microsoft Surface devices.
Integration into the core Ionic developer experience with easy-to-use command line tooling and developer-friendly documentation.
A single API across iOS, Android, Web, and now Windows for maximum code reuse and platform compatibility.
Performance and developer experience improvements over legacy desktop approaches, such as Electron.
Support for any web app stack, such as Angular, React, or Vue.
The ability to extend the app with custom platform-specific functionality with a powerful and easy-to-use plugin system.
Coming soon: Native plugin support for Ionic Enterprise native solutions covering single sign-on, biometric authentication, data storage, and more.
Seamless integration with Ionic V6's desktop form factors (now in beta).
Additionally, Ionic Windows comes with Ionic's customer-loved Support and Advisory services, and is fully maintained and supported by the team of mobile and desktop app experts at Ionic.