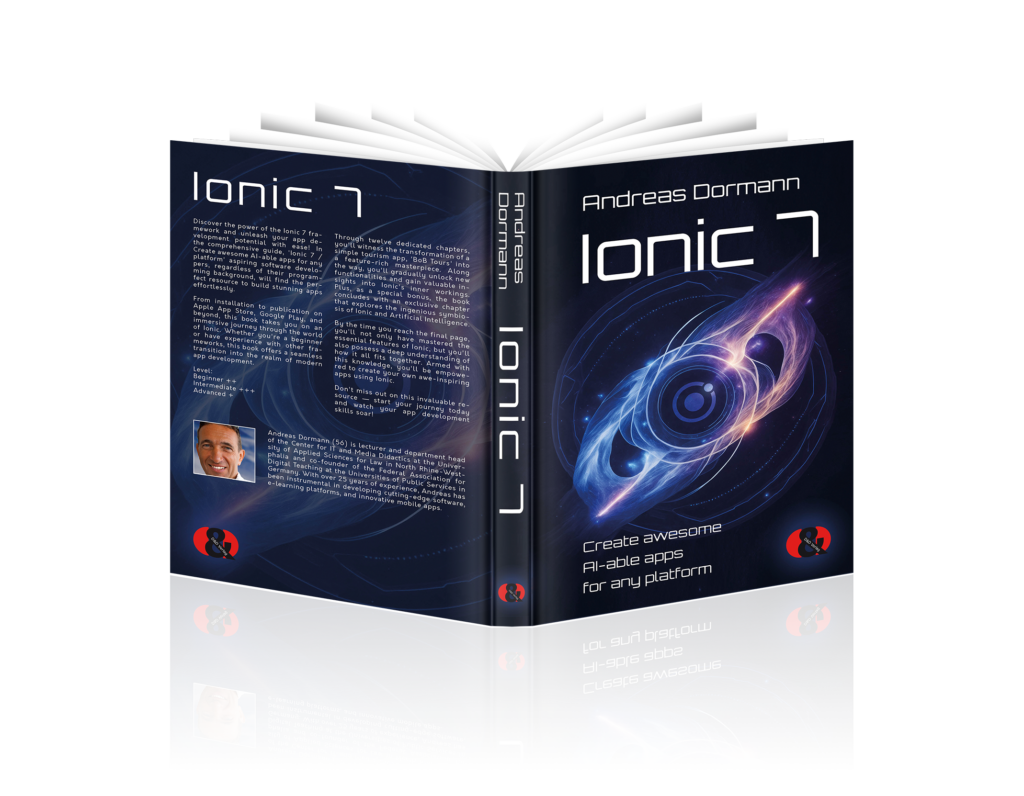 Ladies and gentlemen,
developers and visionaries,
the moment we've all been eagerly waiting for has arrived! Brace yourselves for the launch of the most exhilarating read in the world of mobile app development – the groundbreaking "Ionic 7: Create awesome and AI-able apps for any platform!"
I proudly present to you the latest addition to the Ionic universe, where innovation knows no bounds, and creativity soars beyond the horizon. This book is not just an ordinary guide; it's a gateway to unexplored dimensions, the final frontier of app development that will redefine how you envision and craft mobile applications.
Embark on an Adventure like No Other
Picture yourself on a journey through the vast expanse of the Ionic 7 landscape, accompanied by a seasoned guide who unveils the secrets of this powerful framework. As you turn each page, you'll venture into strange new worlds of coding and design, leaving no stone unturned in your quest to create extraordinary mobile experiences.
Unravel the Marvels of Ionic 7
Prepare to be astounded by the sheer brilliance of the features that Ionic 7 has to offer. From seamless integrations to jaw-dropping animations, and from enhanced performance to cutting-edge UI components, this book delivers everything you need to push the boundaries of app development.
Unleash Your Creativity
With the Ionic 7 book in your hands, creativity becomes an unstoppable force. Delve into the art of crafting immersive user interfaces that captivate and engage users like never before. Unleash the potential of your imagination as you build sleek, user-friendly apps that stand out in the digital galaxy.
Become a Trailblazer
Ionic 7 isn't just about creating ordinary apps; it's about becoming a trailblazer in the ever-evolving landscape of mobile technology. Gain insights into the latest industry trends like A.I. and best practices that will set you miles ahead of the competition. Armed with this knowledge, you'll be ready to boldly go where no developer has gone before!
Your Mission Begins Today!
Join us as we celebrate the launch of the Ionic 7 book, where the realms of innovation and imagination merge to create something extraordinary. It's time to break barriers, challenge norms, and embrace the future of mobile app development!
Are you ready to embark on this thrilling adventure? Don't wait any longer. Secure your copy of "Ionic 7: Create awesome and AI-able apps for any platform!" on AMAZON now and set sail for a universe of endless opportunities.
The future is now. Let my Ionic 7 book be your guiding star!